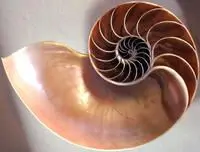 I use a newly developed treatment program for which I was trained by the Center for Complicated Grief at Columbia University. This highly specialized treatment is designed to alleviate the symptoms of:

Complicated Grief also known as Persistent Complex Bereavement Disorder and Prolonged Grief
Additionally, I provide adult and adolescent psychotherapy t reatment for:
Anxiety
Couples
Depression
Loss Issues including: Death, Disability, Divorce, Job, Pet, Suicide, Terminal Illness
Mood Disorders
Post-Traumatic-Stress Disorder
Relationship Issues

Stress Management


I provide treatment to individuals and couples. In a nonjudgemental, supportive and confidential atmosphere, I offer a highly personalized approach tailored to each of my client's individual needs to help attain the personal growth they are striving for. Providing psychotherapy both brief and long-term, I use an integrative approach from various therapeutic schools including psychodynamic, humanistic and cognitive -behavioral psychotherapies.