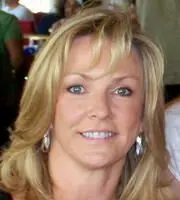 I am a Licensed Mental Health Counselor with an advanced certification in death and dying. I provide psychotherapy to individuals and couples including assessment, diagnosis and treatment for anxiety, depression, trauma, and relationship problems.
Additionally, I have been trained to provide a specific treatment program for Complicated Grief at The Center For Complicated Grief in Columbia University, New York.
Grief does not necessarily "go away", but it typically recedes into the background of life. Complicated Grief, also known as Persistent Complex Bereavement Disorder in the DSM-5, is a condition in which the typical grieving process is derailed by complicating thoughts, emotions or behaviors.
There are understandable reasons that you might find yourself in a long-lasting form of grief that takes over your life You might also find that this particular type of grief is causing you significant: anxiety, depression, problems in relationships, problems with work or school and/or feeling very alone.
If after a sufficient period of time; you are still consumed with intrusive or preoccupying thoughts of your loved one or the circumstances of their death, you still have an intense yearning or longing for your loved one, or you have a loss of meaning or purpose to your life...
I can help. I can help you find relief from your intense sorrow and emotional pain, and help you restore your life with a sense of purpose and meaning. I can help you become "unstuck" and get your life back!!
Call (631) 561-9762 or email [email protected] today!

Education
M.A. in Mental Health Counseling, Derner Institute of Advanced Psychological Studies, Adelphi University
B.A. in Social Sciences, Adelphi University - Summa Cum Laude
Awards

Psi Chi National Honor Society
License

NYS Mental Health Counselors License # 004365
Specializations

Certified Thanatologist - Association for Death Education and Counseling
Certified Anger Management Specialist I - National Anger Management Association
Professional Activities and Memberships
American Counseling Association
American Mental Health Counselors Association
American Psychological Association
Association for Death Education and Counseling
Long Island Mental Health Counselors Association
New York City Police Benevolent Association
New York Mental Health Counselors Association