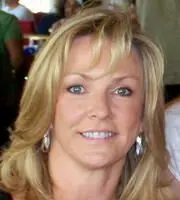 Thank you for coming to my website. As you navigate through the site you will see that I treat those with anxiety disorders, depressive disorders, trauma and stress-related disorders as well as relationship issues. Additionally, I have extensive experience and education in death, dying, grief and loss and help those who are suffering through their painful experience. I also provide a specific treatment program for Complicated Grief. This program helps those who are lost in their grief become unstuck and get their lives back!
Do you still experience intense yearning or longing for your loved one even though sufficient time has passed?
Is it difficult to imagine life having meaning or purpose without your loved one?
Do you avoid people, places or things that remind you of your loved one, while possibly at the same time, spend long periods trying to feel closer to your loved one by looking through pictures, videos, clothing, keepsakes or other items?
When, or if, you feel positive emotions are they tinged with guilt?
Are others tired or frustrated by your grief?
I can help! I can help you find relief from your intense sorrow and emotional pain, and help you restore your life with a sense of purpose and meaning.
Please call me (631-561-9762) or email me ([email protected]). I look forward to working with you to restore a more fulfilling and meaningful life!!